We manage the administration of the Social Investment Fund's Small Grants Programme, which supports charitable activities and projects across the Bailiwick of Guernsey.
About the Social Investment Fund
The Social Investment Fund is a separately constituted body, acting as a States of Guernsey partner, which uses public and some private funds drawn from a variety of sources to invest in the third sector, helping to build greater partnership and joint working between the States and the third sector.
The Social Investment Fund small grants programme is open to any charity or non-profit organisation. Project activities must take place within the Bailiwick or, if not, be for the benefit of Bailiwick residents.
Applications can be for up to £25,000 and are accepted all year round.
Decisions on funding applications are made by the board of the Social Investment Fund, which meets twice per year.
Please contact grants@foundation.gg for details of the board's next meeting.
Registered charitable organisations can apply to the Small Grants Programme if they operate within (or for the benefit of) the Bailiwick, and if their work aligns with one or more of the following outcomes:
Improving the lives of people with specific needs, disadvantages or vulnerabilities;
Employment, education or training opportunities;
The protection of our natural environment, culture and heritage;
Improved health and wellbeing for our community;
An inclusive community which challenges the barriers causing disadvantage or discrimination.
Details of when the next small grants programme funding round will open will be announced here.
Find out more about the SIF Small Grants programme
Further details about the Small Grants programme, including FAQs, can be found below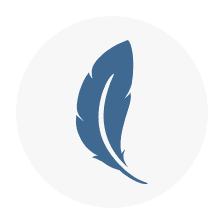 John Ramplin Charitable Trust
Pargiter Charitable Trust